First things first: The Front Bottoms aren't all that good. Sorry. But their newest album, Going Grey, is somehow the best album of 2017 anyway (sorry Harry Styles, I still love you).  A band hailing from the great state of New Jersey, The Front Bottoms have created a following made up of the entire intersection of the Guys with Beards Who Wear Flannel and Fourteen Year-Old Girls Who Smoke Cigarettes venn diagram. In a nutshell, lead vocalist Brian Sella delivers lyrics with a voice anyone would not be surprised to learn comes from a dude named Brian, but that only seems to contribute to the greater lethargic effect exuded by the instrumentals. None of this should work, but it does.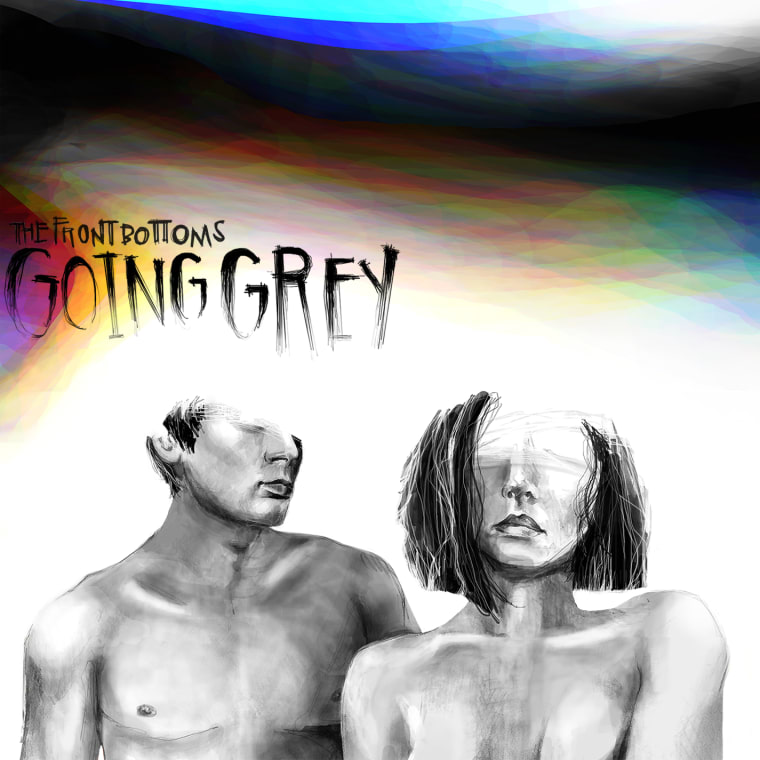 Opening with the gem "You Used to Say" and closing with "Ocean", Going Grey doesn't take listeners on a pretentious, transcendent journey; instead it grounds them in their present realities, especially when those realities happen to be not-so-pleasant. "You Used to Say" builds itself up from serene beach sounds to a heavy, cloying guitar riff, Sella's voice amplified as if being heard in an empty arena, creating a distinct sense of isolation, even whilst surrounded completely by sound. "Raining", the first released single from the album, employs a Twenty One Pilots-esque musical dynamic – upbeat indie-pop melodies stretched thin underneath despondent lyrics.  The second released single, "Vacation Town", is perhaps the most similar to previous Front Bottoms tracks. It's riddled with the same trumpet accents heard in earlier songs as well as a brief respite from the musical progression when Sella earnestly speaks on an inability to communicate love unless completely removed from it.  Possibly the riskiest song that album has to offer is "Trampoline", which adopts synth whilst completely deconstructing electronic melodies to include fundamental instrumentation.
What truly brings the album together is the lyrics. Each of the eleven songs is sung in second-person: The Front Bottoms don't tell stories to you so much as about you. Often rooted in the past, Sella weaves a profound sense of nostalgia for moments never experienced as he pleads for his audience to share in memories that are neither happy nor sad, but ordinary and awkward and anxiety-ridden and delicate. The earnest nature of this album isn't easily imitated. Sella conveys ideas about love, friendship, depression, and adolescence without a semblance of cliché.
As indie-rock bands gain traction and go from niche to mainstream, it's not uncommon or altogether wrong for them to sell out. And yeah, if anyone were to listen to The Front Bottoms' first album and compare it to Going Grey, they would certainly notice how much more polished the sound is; they'd notice a shift from organic instrument use to more synthetic sounds and recordings from nature; they'd notice that the band have stopped trying to convince themselves that this isn't angst-ridden slam poetry set to a random selection via whatever stock music catalogue. However, these changes have had no effect whatsoever on the band's integrity, or on their refusal to be anything but an independent voice for the uncertain youth of 2017.
Images courtesy of www.flippenmusic.com, thekey.xpn.org, and www.thefader.com.
Comments
comments