This is the B side of the Top 5 Valentine's Day movies. From the wonderfully frightening to the frighteningly bad, this list has everything you need to get you through the dreaded February 14th. Hard-boiled house pets, Brad Pitt's abs, the never-ending question of how Zooey Deschanel's fringe stays so perfectly in place – each of these movies has more than enough to distract you from any Valentine's blues you may have.
Fifty Shades of Grey / Darker / Freed
Although these movies insist on being released around Valentine's Day, I can't think of a single less romantic film/film series. It is downright painful watching Jamie Dornan trying so very hard to have chemistry with Dakota Johnson. The sexiest moment in Fifty Shades of Grey is when Christian eats a piece of toast. You can also never escape the knowledge that the book series was originally a piece of Twilight fan fiction, and trust me – Edward and Bella are still a better love story than anything that goes on in the Fifty Shades trilogy.
Fatal Attraction
Glenn Close makes cinema history here as the ultimate 'woman scorned'. This film is for everyone who has been through a bad break up, or just has antipathetic feelings towards relationships in general and wants to watch a couple crash and burn in epic proportion. Plus, if you're worried about your significant other cheating on you, you can watch this film with them to give a clue as to what might happen if they did ever have illicit dalliances.
Caution: Do not watch if you are overly fond of bunny rabbits.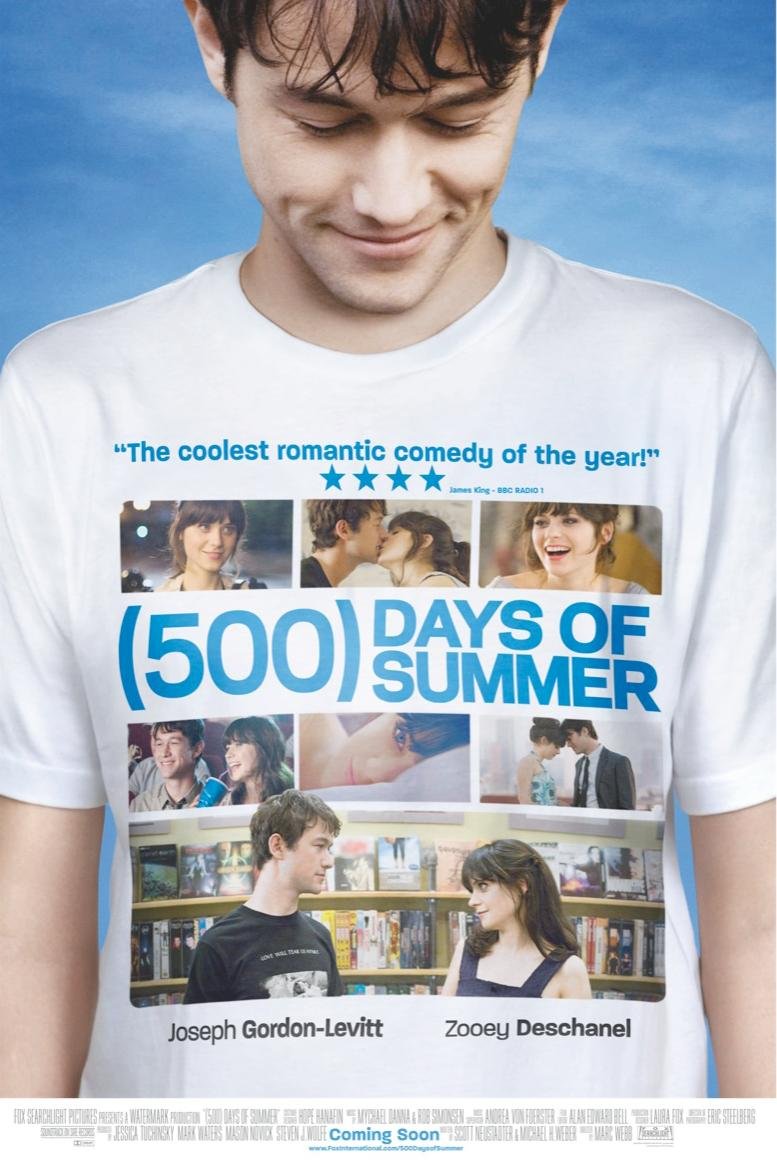 500 Days of Summer
This one is for the romantics who have had their hearts broken. Instead of the message that tends to be put about in films about 'one true loves', this film is here to break that cycle and tell you that even if you think your love life is over when your significant other ends things with you, there will eventually be someone else. It's more than a bit heavy-handed at the end of the film – but for the feel-good message, the film can be forgiven.
Thelma and Louise
For every girl out there who wants a movie to express just how much they 'don't need no man', look no further than 'Thelma and Louise'. These two women are here to confirm that platonic friendship can be just as potent, if not more so, than romantic relationships. The titular characters are iconic in their resolute refusal to end their gal pal road trip and face reality, which earns this Ridley Scott classic its place at the very top of every 'Galentine's Day' movie list (although this is also earned through the presence of a particularly drool-worthy Brad Pitt).
It Follows
Sex and violence is a tried and true formula in many a teen horror movie, and 'It Follows' is just the icing on the cake in this genre. With it's 'Sexually Transmitted Demon', there is no movie more perfect for an Anti-Valentine's marathon than this one – nothing is more likely to kill the mood than the concept of sex resulting in extremely disturbing deaths. The pacing of this movie is artfully done, and director David Robert Mitchell does a very good job of keeping a subtle but gripping suspense going throughout the film. Singletons, this film is a must watch: you'll never want a relationship again.
Images courtesy of bttm.co.uk; popsiculturereviews.blogspot.co.uk; www.freemovieposters.net; www.themoviedb.org; www.rottentomatoes.com.
Comments
comments